Java OCR
and Barcode Recognition
High performance, royalty-free Java OCR and barcode recognition on Windows, Linux, Mac OS and Unix

Download Java OCR Free Trial
Below trial is able to recognize normal fonts of English, Spanish, Portuguese, German and French. Please contact us for other downloads if you need to recognize fonts like MICR, OCR-A, OCR-B or other languages like Croatian, Czech, Danish, Dutch, Finnish, Greek, Hungarian, Icelandic, Indonesian, Italian, Malay, Maltese, Norwegian, Polish, Romanian, Russian, Spanish, Swedish or Turkish.
We offer hassle-free download of Asprise OCR Java trial kit to help you evaluate the OCR engine easily. You need to accept the terms and conditions set in LICENSE AGREEMENT FOR THE EVALUATION VERSION OF ASPRISE OCR SOFTWARE before downloading it.
<dependency>
    <groupId>com.asprise.ocr</groupId>
    <artifactId>java-ocr-api</artifactId>
    <version>[15,)</version>
</dependency>

compile group: 'com.asprise.ocr',
  name: 'java-ocr-api', version: '[15,)'
Platform
Downloads
Asprise Java OCR SDK for Windows 8.1/8/7/Vista/XP and Windows Server 2012/2008/2003 32-bit/64-bit
Asprise Java OCR SDK for Linux OS (Red Hat Enterprise Linux/CentOS, Debian, Ubuntu) 32-bit/64-bit
Asprise Java OCR SDK for Mac OS X (Yosemite, Mavericks, Mountain Lion, Snow Leopard)
Asprise Java OCR SDK for IBM AIX

Licensed version runs on IBM AIX; confirmed by our clients.
However, we do not have a trial kit for it. Please evaluate it on other platforms.

Asprise Java OCR SDK for HP-UX (Hewlett-Packard UniX, UNIX System V)

Licensed version runs on HP-UX (Hewlett-Packard UniX, UNIX System V); confirmed by our clients.
However, we do not have a trial kit for it. Please evaluate it on other platforms.
Evaluation instructions
Download the SDK; Unzip it; Double click demo*.bat or demo*.sh to run the demo.
Refer to the developer's guide for more details.
If you encounter any problem, please contact us at
LICENSE AGREEMENT FOR THE EVALUATION VERSION OF ASPRISE OCR SOFTWARE
This License Agreement is a legal agreement between you ("Licensee") (either an individual or a single entity)
and
LAB Asprise! ("LAB ASPRISE!") for evaluation version of the software product Asprise OCR SDK which includes computer software and electronic documentation (collectively the "SOFTWARE").
Read it carefully before completing the installation process and using the SOFTWARE. If you did not obtain this copy of the SOFTWARE legally, please destroy the copy immediately.
By installing, copying, or otherwise using the SOFTWARE, you agree to be bound by the terms of this License Agreement. If you do not agree to the terms of this License Agreement, LAB ASPRISE! is unwilling to license the SOFTWARE. In such event, you may not install, copy or otherwise use the SOFTWARE.
YOU AGREE THAT YOUR USE OF THE SOFTWARE ACKNOWLEDGES THAT YOU HAVE READ THIS LICENSE, UNDERSTAND IT, AND AGREE TO BE BOUND BY ITS TERMS AND CONDITIONS.

-------------------------
I. GRANT
-------------------------
Subject to the provisions contained herein, LAB ASPRISE! hereby grants you, Licensee a non-exclusive, non-transferable limited license to install and use one (1) copy of its proprietary software ("Software"), described as Asprise OCR SDK, for the sole purpose of testing and evaluating whether to purchase an ongoing license to the Software. Licensee may make one (1) copy of the SOFTWARE solely for backup or archival purposes, provided that Licensee reproduces and includes all copyright and other proprietary notice(s) on the copy.
-------------------------
II. DISTRIBUTION
-------------------------
In order to reproduce and distribute any binary/executable files which have been generated in accordance with this license, Licensee must be registered with LAB ASPRISE! as an authorized licensee. Licensee may then distribute binary/executable files containing linked versions of the components. Distribution of the software components as part of other component libraries is strictly prohibited under any and all circumstances. Licensee may not reproduce or distribute copies of the individual software components, source code, any of the documentation, nor may Licensee supply any means by which your users could create or modify any SOFTWARE related files or installation. Violations will be prosecuted to the maximum extent possible under law.
-------------------------
III. RESTRICTIONS
-------------------------
Licensee may NOT:
(a) Decompile, reverse engineer, disassemble or otherwise reduce the SOFTWARE to a human perceivable form.
(b) unlock or bypass any "copy-protection" or authentication algorithm utilized by the program
(c) Rent, lease, lend, transfer or otherwise transfer rights to the SOFTWARE.
(d) Translate, adapts, modify the SOFTWARE or create derivative works based upon the SOFTWARE or any part thereof.
(e) Remove any proprietary notices or labels on the SOFTWARE.
(f) Use the SOFTWARE to encode, reproduce or copy any material or intellectual property you do not have the right to encode, reproduce or copy.
-------------------------
IV. EVALUATION PERIOD AND TERMINATION
-------------------------
This License Agreement will commence upon Licensee's first installation of the SOFTWARE and will expire and terminate thirty (30) days thereafter ("EVALUATION PERIOD"). LAB ASPRISE! may terminate this License Agreement if Licensee fails to comply with the terms and conditions of this License Agreement. In such event, Licensee must destroy all copies of the SOFTWARE and all of its component parts. All provisions relating the ownership, disclaimer of warranties, limitation of liability and the general provisions shall survive the termination of this License Agreement.
-------------------------
V. TITLE
-------------------------
Ownership rights, and intellectual property rights in and to the Software and Documentation shall remain in LAB Asprise! and/or its suppliers. This Agreement does not include the right to copy or sub-License the Software and is personal to you and therefore may not be assigned (by operation of law or otherwise) or transferred without the prior written consent of LAB Asprise!. The foregoing License Agreement gives Licensee limited rights to use the SOFTWARE during the EVALUATION PERIOD. You further agree not to modify or create derivative works of the Software.
-------------------------
VI. DISCLAIMER OF WARRANTIES
-------------------------
THE SOFTWARE IS PROVIDED ON AN "AS IS" BASIS, WITHOUT WARRANTY OF ANY KIND, INCLUDING WITHOUT LIMITATION THE WARRANTIES THAT IT IS FREE OF DEFECTS, MERCHANTABLE, FIT FOR A PARTICULAR PURPOSE, OR NONINFRINGING. THE ENTIRE RISK AS TO THE QUALITY AND PERFORMANCE OF THE SOFTWARE IS BORNE BY LICENSEE. SHOULD THE SOFTWARE PROVE DEFECTIVE IN ANY RESPECT, LICENSEE AND NOT LICENSOR OR ITS SUPPLIERS OR RESELLERS ASSUMES THE ENTIRE COST OF ANY SERVICE AND REPAIR. IN ADDITION, THE SECURITY MECHANISMS IMPLEMENTED BY THE SOFTWARE HAVE INHERENT LIMITATIONS, AND LICENSEE MUST DETERMINE THAT THE SOFTWARE SUFFICIENTLY MEETS ITS REQUIREMENTS.
-------------------------
VII. LIMITATION OF LIABILITY
-------------------------
UNDER NO CIRCUMSTANCES AND UNDER NO LEGAL THEORY, TORT, CONTRACT, OR OTHERWISE, SHALL LAB ASPRISE! OR ITS SUPPLIERS OR RESELLERS BE LIABLE TO YOU OR ANY OTHER PERSON FOR ANY INDIRECT, SPECIAL, INCIDENTAL, OR CONSEQUENTIAL DAMAGES OF ANY CHARACTER INCLUDING, WITHOUT LIMITATION, DAMAGES FOR LOSS OF GOODWILL, WORK STOPPAGE, COMPUTER FAILURE OR MALFUNCTION, OR ANY AND ALL OTHER COMMERCIAL DAMAGES OR LOSSES. IN NO EVENT WILL LAB ASPRISE! BE LIABLE FOR ANY DAMAGES IN EXCESS OF LAB ASPRISE!'S LIST PRICE FOR A LICENSE TO THE SOFTWARE, EVEN IF LAB ASPRISE! SHALL HAVE BEEN INFORMED OF THE POSSIBILITY OF SUCH DAMAGES, OR FOR ANY CLAIM BY ANY OTHER PARTY. THIS LIMITATION OF LIABILITY SHALL NOT APPLY TO
LIABILITY FOR DEATH OR PERSONAL INJURY TO THE EXTENT APPLICABLE LAW PROHIBITS SUCH LIMITATION. FURTHERMORE, SOME STATES DO NOT ALLOW THE EXCLUSION OR LIMITATION OF INCIDENTAL OR CONSEQUENTIAL DAMAGES, SO THIS LIMITATION AND EXCLUSION MAY NOT APPLY TO YOU.
-------------------------
VIII. ENTIRE AGREEMENT
-------------------------
This License Agreement constitutes the entire agreement between Licensee and LAB ASPRISE! and supersedes any other prior agreements or understandings, whether oral or written, regarding the SOFTWARE. If a provision of this agreement is deemed null and void, invalid or without effect, the remainder of this agreement shall remain in effect.
Featured Clients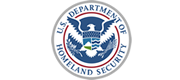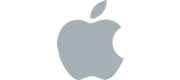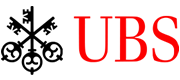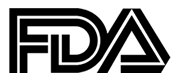 Sectors: Finance • Information Technoloy • Government • Healthcare • Industries • Education • (show all)
<! -- left end -->