Asprise
Global imaging and OCR leader
Partner with Asprise
Asprise pursues partnerships with companies that can complement and materially improve our partner and site marketing services. We have three specific partner programs for solutions, marketing, and technology, and our team strives to explore other relevant opportunities.
To better understand how we partner with other companies, please review the descriptions below. Then click on the link that best fits your purpose. You will be taken to an online partnership form to fill out and submit.

Solutions Partners
The Asprise Solutions Partner Program is designed to foster increased success for Asprise's partner and site marketing customers. Asprise collaborates with its Solutions Partners to deliver additional technology, consulting, implementation services and merchandising services. Solutions Partners are typically Internet Integrators, Internet Consultants, Interactive Agencies Web Developers, Internet Marketers and E-Commerce Specialists. Those companies currently focusing on personalization, partner marketing and other online marketing and sales initiatives will be particularly interested in this program.
Technology Partners
Asprise's Technology Partners work with Asprise to create solutions through technological synergies. These partnerships allow new capabilities or improve existing capabilities by leveraging the strengths of complementary technologies. Relationships may take the form of merging technologies to create more powerful offerings, customizing products for better interactions, or forming strategic alliances. Asprise seeks technology partnerships with leading commerce servers, tools developers, and other providers of e-commerce enabling technology.

Business Development
We are always interested in hearing about opportunities that are a strategic fit, that may fuel our growth, and that may provide value to Asprise and/or its customers. Business Development Opportunities are partnerships which leverage the capabilities of Asprise and the partner company to create value that would be difficult or impossible for either company to create alone. They are generally project-oriented partnerships which do not fit into any of the partnership categories listed above but which do fit with the strategic direction of the company.
Featured Clients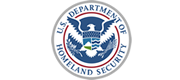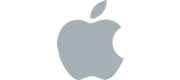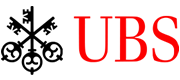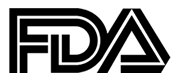 Sectors: Finance • Information Technoloy • Government • Healthcare • Industries • Education • (show all)
<! -- left end -->